Colombian Whole Bean Coffee
Medium Roast | 16 oz (454 g) Bag
SALE ENDS IN
BUY 1,
GET 1,
FREE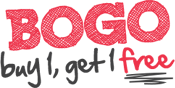 Creating the Perfect Cup of Coffee
Columbia is the highest producer of Arabica bean coffee in the world. Coffee has been grown, harvested, and celebrated in Columbia for centuries with its earliest recorded use in the country dating back to 1730. In fact, coffee is such a large part of Columbia that in 1995 a theme park based on coffee production was built in Quindío, Columbia.
Arturo Rudolfo Columbian coffee has exquisite notes of creamy caramel and rich dark cocoa. The beans are medium roasted to a chocolatey brown to balance the acidity and aroma of the beans.
Other Sizes
Medium Roast | 16 oz (454 g) Bag
Related Products